Emergency Animal Transport
In the event of an emergency with your pet, you want animal transportation that is dependable, affordable, and professional. You want to know that the pet transport company that comes to get your pet is going to take special care of your furry friend, especially in this time of need. Should your pet suffer a severe injury and needs animal transport, you can rest assured our pet transport service will get your animal to the pet hospital quickly and safely.
When To Book An Emergency/Critical Care Animal Transport:
Your pet has experienced a trauma, has difficulty breathing, is bleeding profusely, having a seizure, broken a bone, been bitten by rattlesnake/insect, or any other emergency you need assistance.

Your pet has collapsed, is unable to walk, is too heavy and requires a stretcher.

Your pet requires oxygen therapy during its transport or transfer between veterinary hospitals.

Your pet is in pain and therefore making it difficult for you to move him/her safely.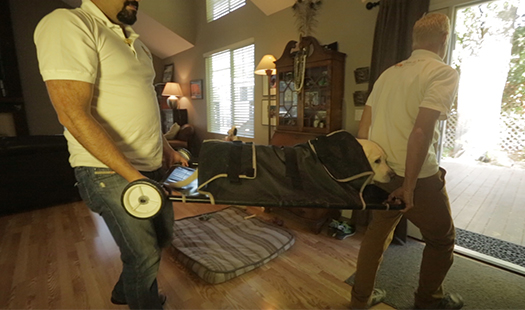 Pet Taxi pet transport company has stretchers for those pets needing assistance. We are also equipped with oxygen for pets that require continued oxygen therapy during their animal transport. All animals are transported in a safe and comfortable vehicle with experienced veterinary technicians on board.
Contact our pet transport service at (213) 400 PETS (7387) – For immediate response, please do not send us an email in pet emergency situations.
PLEASE NOTE: If you find a lost pet or find an injured pet which is not your own please contact animal services. Click on the link to find the shelter location or services near you.
www.laanimalservices.com