In our last blog, we touched upon staying informed on the service animal guidelines and getting specific airline interpretations of the guidelines before you book your ticket. In today's blog, well look at airline security when traveling with a service animal. As always, to make your trip the airport smooth and effortless, team up with Pet Taxi for the best in pet transport!
Airport Security and Your Service Animal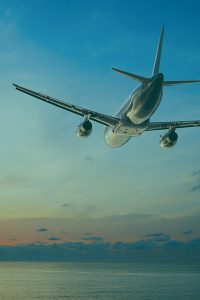 Similar to the ACAA, the Department of Homeland Security imparts comprehensive guidelines when traveling with a service animal and clearing security. If you haven't traveled with your service animal, both you and the animal will have to go through the metal detector either together or separately, and your service animal must also be patted down by a TSA officer. TSA is never prohibited from separating you from your service animal, as well as, undressing the animal.
Because both people and animals can be wary of air travel, even a highly trained animal, they may have an issue with flying. Before your flight, you can practice going to the airport and assess their temperament. If you think there might be an issue, consider a different form of transportation.
At Pet Taxi, we wish you and your service animal a safe and happy flight! Connect with us today to arrange a pet transport service.